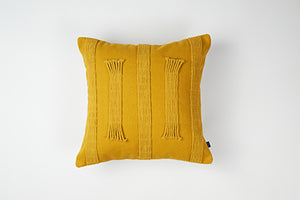 Add a touch of exotic with this this embroided cushion. You'll fall in love with its wordly aesthetic and golden color, reminiscent of warm summer days.

Reasons to love it:
- A [color] that never goes out of style.
- Run your fingers through the laces for bits of stress relief.
- Hypoallergenic and washable.